Many of the machines that produce the newer pellets are well designed. They have been perfected over time, and are offered by a multitude of different businesses. They are capable of taking raw materials, such as manure from sheep, chickens, and also cows, and converting that into fertilizer that will form powdered pellets. These pellets can then be stored away or used immediately, and there are many parts to this system. You are going to put the manure through the fermentation process, pretreatment process, and finally, granulation processing will lead to the pellets being formed. Here are some aspects that may affect the performance levels of manure fertilizer pellet machine.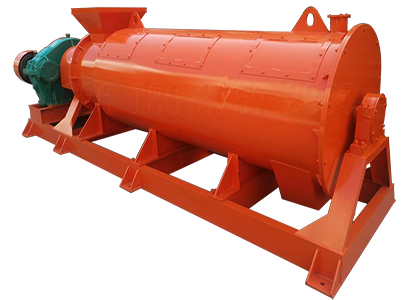 Are These Very Large?
These machines are not very large at all. In fact, they often run off of a single motor. There will be a funnel at the top or you will place the raw materials. This is going to be a dry powdery substance. You may also use wet organic material and achieve a similar result. These will then be dispersed once the process is complete. Some of these units are portable, but if you are looking for maximum output, you will need to obtain one that is sizable and can produce tons of this material each and every month.
How Does A Manure Pellet Machine Work?
The first part of the process is the pelleting machine die that works in conjunction with the roller. There is also a ring die, and all of this is powered by a motor, one that has variable speeds. Inside of the granulation chamber, this is where the powder will begin to form into the pellets that will be the final product. There is also a pressure roller that will finalize the process of creating the small pellets of the fermented dried material.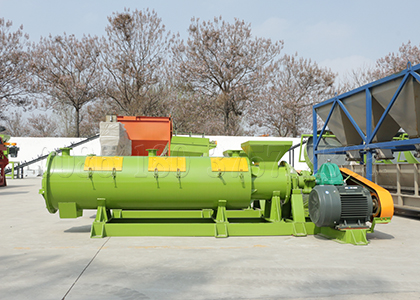 What Choices Do You Have?
You have several choices available. First of all, there is the disc fertilizer pellet machine. This is also a pan granulator and can be part of a large production line. It is compact in its structure, consisting of only a scraper, pedestal, motor, reducer, and the disc which is responsible for spinning all of the material. If you are working with wet material, the newer pellet machines can easily rotate this slurry into pellets. There are also those that are large, such as a rotary drum fertilizer pellet machine, which can accelerate the process of creating the pellets for you. Based upon everything that you see, you must also consider what output you are hoping to accomplish. However, there are certain performance aspects to consider that may affect the overall production levels.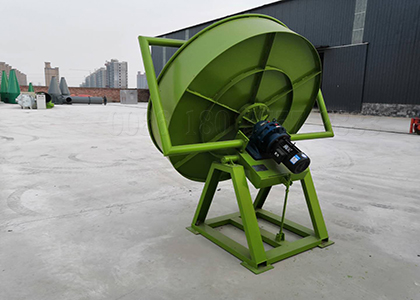 What Can Affect The Performance Of These Machines?
In general, the performance is often limited based upon the material that you are using. You may not realize how difficult this is to accomplish. Some of the materials may not be suited for combining into pellets. In may not have gone through a proper fermentation process. However, if you are using the right material, and you also have one of the latest manure pellet machines, the speed that you create the pellets will increase dramatically. These are some of the best solutions for utilizing the newer you have available because it will produce fertilizer that you can use for your business.
Manure pellet machines are very easy to find. Most of them are small, yet you can choose between the medium and large-size products. Eventually, you will have the ability to create as much fertilizer as you need using these highly efficient machines that are today.